Onatti writes new exciting plays and uses different modern styles of theatre to make foreign languages accessible and mix language learning with entertainment.
​
To achieve this we craft the spoken word to complement your teaching.
Foreign Language Films For Schools.

​
".accessible, relevant and appealing.....just loved them!




The Association for Language Learning

Onatti now produces brand new high quality short language films for schools. Pitched at students who are learning a language.
Giving schools a "modern" modern language resource.
​
Each film comes with worksheets.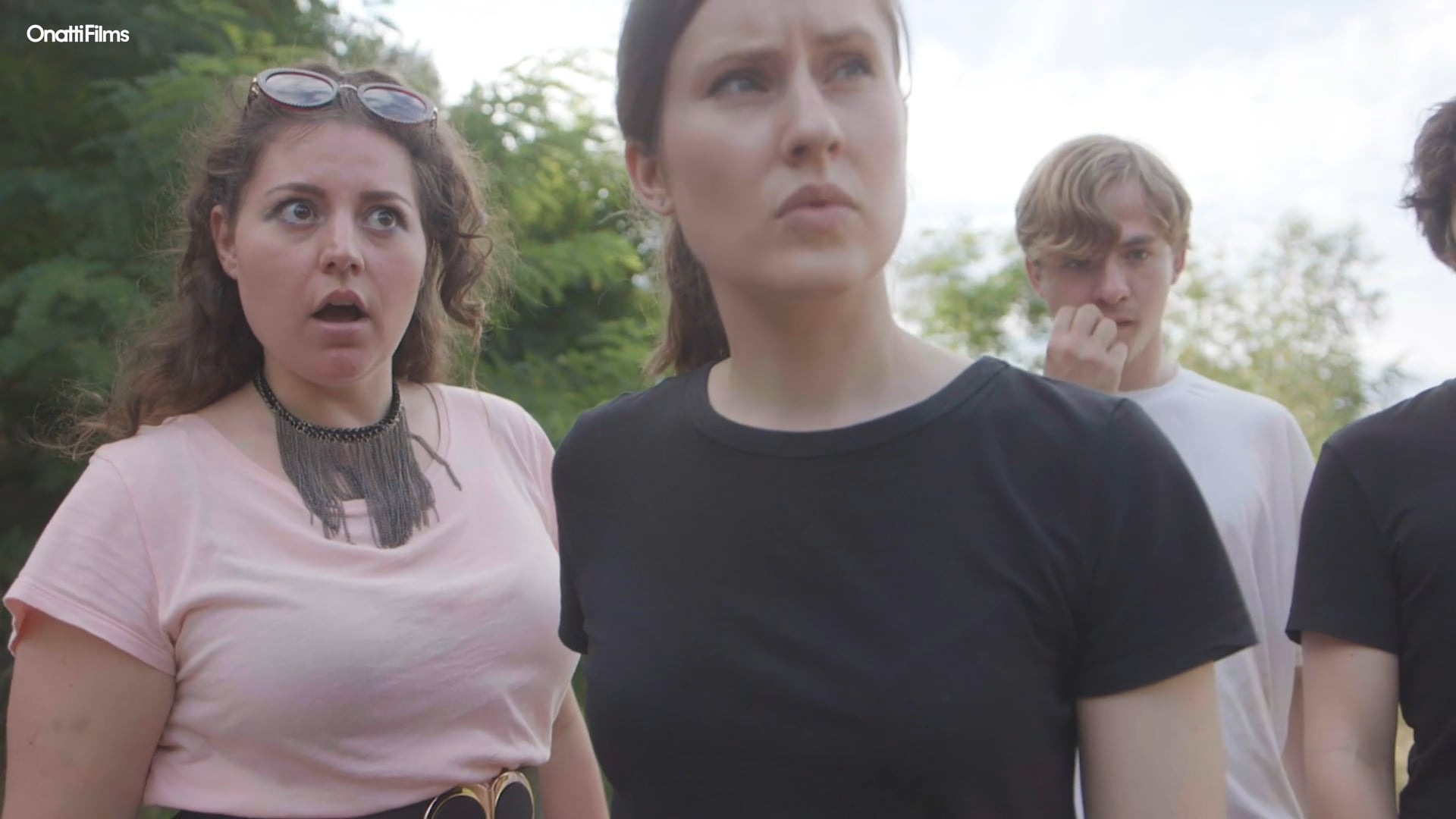 Films and Videos in:
French | Spanish | German
Worksheets and Transcripts provided
​
Access everything plus everything we add for just
one price for 12 months
​
"Onatti have done it again – another fantastic language resources for learners.

Highly recommended!"




Strathearn School, Belfast
​
Slow delivery of the spoken word without sounding deliberate or patronising.
Authentic age appropriate stories.
Made to boost confidence to listening skills.
Native language spoken in real situations.
All designed to sustain concentration.
​
- Language: French
-Parts: 1
- Length: 13:58
- Age: 12-15
- Release Date: 2020
- Worksheets Provided
A very entertaining short film merges three stories linked by one location - a Parisian apartment building.
- Language: Spanish
- Parts: 2
-Length: Part 1 (12:05), Part 2 (6:39)
-Age: 12-15
-Release Date: 2020
- Worksheets Provided
A wonderfully engaging story. Conchita persuades her friend Paloma to hold a party for her birthday.
- Language: German
- Parts: 2
- Length: Part 1 (12:48), Part 2 (7:02)
- Age: 12-15
- Release Date: 2020
- Worksheets Provided
Tommy has asked three of her friends Yolanda, Timo and Decker, to join her on a road-trip.
- Language: French & English
- Parts: 3
-Length: 30 mins
-Age: 7-13
-Release Date: 2021
- Transcript
Beginners French Full Stage Play




A brilliant and really funny story for children aged 7-13 who are learning French.
Show these ALL films & videos in your class for just




£65+vat.
"The videos are amazing!"




Hodge Hill Girls' School
"...my year 9 German students loved Harriets Reise today. Brilliantly made and engaging!





The Castle School
"Onatti have done it again – another fantastic language resources for learners.




Highly recommended!"




Strathearn School, Belfast